Description
Parenting is a journey unlike any other.
There are highs and lows, ups and downs. To be responsible for the life and well being of another human being is a beautiful thing, yet at times it can feel thoroughly overwhelming!
Whether you are a new parent or a "seasoned" parent and find yourself grappling with some parenting questions, concerns or issues, support is available!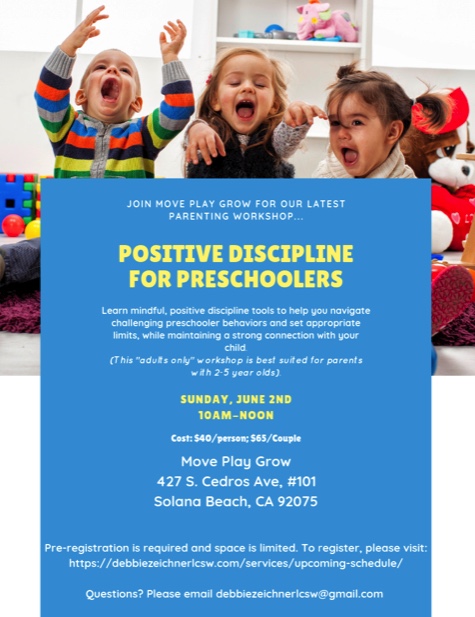 Debbie Zeichner, LCSW, is a Licensed Clinical Social Worker and Parent Coach who has specialized in working children and families for over 20 years. Debbie is a Certified Positive Discipline Parent Educator, a Certified Redirecting Children's Behavior (RCB) Parent Educator and a Mindful Parenting practitioner.
Debbie provides parenting workshops on a variety of topics in a fun, interactive and supportive atmosphere.  Parents gain valuable tools that can be used immediately and are geared toward children of all ages. Debbie's workshops are based on the Positive Discipline and Mindful Parenting philosophies.